Parent and Family Engagement
Parent and Family Engagement

(337) 521-7174 - Monday-Friday 7:30am. to 4:30pm
Informational Flyer - Volante Informativo
The Lafayette Parish School System recognizes the valuable role the family plays in a child's successful progress through school. Parental and family engagement in school activities is an important factor in student achievement. Schools with strong parental/family engagement have students that achieve higher scores on standardized tests and performance based assessments. This school district encourages and highly values parental/family engagement.
MISSION STATEMENT
Purpose driven assistance and support to engage Families to meet Educational goals.

Federal Programs Manager, Stephanie Vaughn
(337) 521-7174
serobin@lpssonline.com
Facilitator, Velia Hansen
(337) 521-7174
vxhansen@lpssonline.com
---
STAY INFORMED
PARENT & FAMILY ENGAGEMENT PLAN
Right to Know Flyer ⇔ Volante del Derecho a Saber
Kindergarten & First Grade
EDUCATIONAL RESOURCES / RECURSOS EDUCATIVOS
Free Virtual Manipulatives
Introducing A New APP
Louisiana Reads! Family Literacy

Clever ♦
- Tips That May Help
Gear Up Website for Parents - resources
Family Support Toolbox - Resources►
Phonemes Sound Video - The Correct Letter Sounds
Safe Tech Contract for Families
Feel fee to print and post for your family. For more resources on internet safety tips, screentime surveys, and more, visit us at the Parent & Family Resource Center.
Your most Important school supply.
HomeworkLA - Help with Homework
HomeworkLA (ESPAÑOL) Recursos Electonicos

LEARN A SECOND LANGUAGE - 164 Languages you can learn! / 164 Idiomas que puede aprender - incluyendo el Ingles!
Book List for Families on Various Topics
---
COMMUNICATION TIPS
Ask Away! Questions to Kids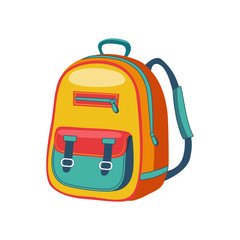 Building Strong Communication with your Teen
LEAP CONNECT - Know the Test
LEAP 2025 Grades 3-8
ENGLISH LANGUAGE PROFICIENCY TEST
Department of Education Louisiana Believes
Facts & Myths of Fentanyl and Other Commonly Abused Drugs
FAFSA®
Parenting is hard, but you're not alone. (English/Spanish)
Resources For Families of Students with Disabilities
PARENT & FAMILY RESOURCE CENTER
Educational resources are offered to the families of Title I students for checkout. Hours are 7:30 to 4:30 Monday through Friday
Call 337-521-7174 to schedule an appointment.

N.P. Moss Annex
207 Town Center Parkway
Lafayette, LA 70508
CAREER DAY
"Although some people may feel that elementary aged students are too young to be thinking about their future careers... ...Children today are very aware about what they want to do later in life"
Learn more:
Elementary Virtual Career Fair
PACE ART LESSONS
For supplies, you can visit the Parent & Family Resource Center at 326 Gauthier Rd.
LAFAYETTE PARISH SCHOOL SYSTEM & LAFAYETTE PARISH SHERIFF OFFICE PRESENTATIONS
This site provides information using PDF, visit this link to download the Adobe Acrobat Reader DC software.